Dapper D is incredibly honored to be mentioned in this beautiful piece by Korra Q on SeattleGayScene.com, alongside queer brands TomboyX and Sharpe Suiting! 03.19.15
Here is the excerpt from the article: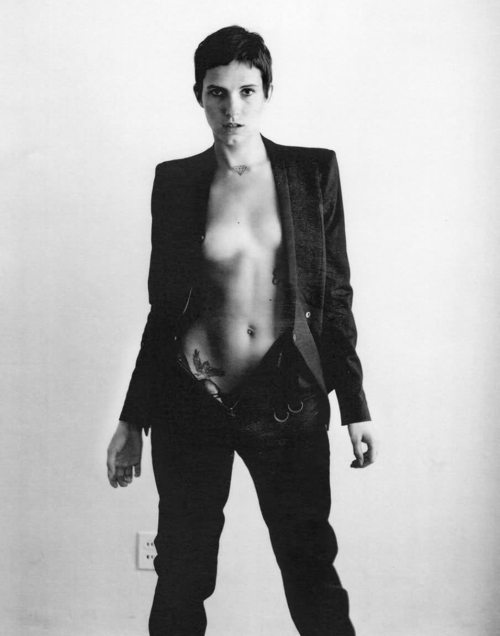 Spring is (unofficially) here. And with that, our thoughts turn to our closets.
When we're done shedding the layers of rainy season, we're left with…what? Those faded H&M jeans, the flannel that's too warm to wear in 60° weather, a bra with the underwire that's trying to kill you, and a tie that's grossly too old-man like.
If you're like me and millions of other lesbians around the country, you've probably grown up being frustrated with clothes shopping. Everything that was in the boys' departments didn't fit right, and everything in the girls' departments had too much frill, pink, lace, and, well…hetero-girl feminine shit. I only know of one lesbian out there who can shop where she wants and find clothes in her style, while still presenting the sexuality she chooses…but that's only because her body is fucking perfect. (That bitch.)
That's why I've been floored with the surge in queer fashions and fashion designers in recent years. I always find it difficult to find the clothes that fit and still present my sexuality along with my own aesthetic and style. I don't need to be up-to-the-minute with fashion, but it's extremely awesome to know that FINALLY there are designers out there with people like us in mind.
Here's a short list of where you may find what you like, now that Metro is closing, Red Light is gone from CapHill, and sometimes you need to experience clothes in person rather than extensive online ordering:
Dapper D: With its fresh new showroom in Battle Ground, WA, Dapper D's motto is: "Be Brave. Be Authentic. Be You." Their line is not yet as large and diverse as TomboyX, but give them time and your money, and they will be a force to be reckoned with. Says the site: "Dapper D Fashions is a Men's Style Clothing Line for Women, and for the Dapper Tomboy in each of us. We are a lifestyle clothing brand (everyday clothing) with a masculine edge, catering to the LGBTQ community, but will welcome anyone with open arms." Top offerings: Fashionable yet comfy hoodies, basic shirts good for any layering or accessorizing, and dogtag-style necklaces. I'll probably order the element tags. The biz is owned by an awesome lez couple with a daughter, and they were super excited to open the store with help from Kickstarter. Also, we may see them do a pop-up shop at an upcoming Hot Flash! Style room is open Thur-Sat, 10am-5pm.
You can read the full article here:
http://seattlegayscene.com/2015/03/calling-queertrans-women-your-fashions-have-arrived/